Home

/

K-TYPE ROLLS LETTERS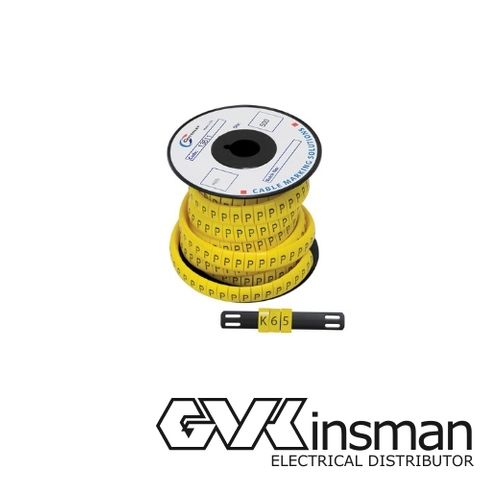 K-TYPE ROLLS LETTERS
Description
The K-Type® marker has an elliptical profile which allows a wide cable diameter range from 4mm2 to 10mm2 to be accommodated.

An alternative method of fixing using carrier strips and retaining straps in various forms allows the K-Type® marker to be used for marking of outer cable, conduit or pipe before or after termination. Marks can be changed easily.

SERVICE TEMPERATURE RANGE: –45°C to +70°C.
MARKS AVAILABLE: A-Z, 0-9, +, –,/, phase, earth, blank and full stop.
MATERIAL: Plasticised PVC.

K-Type markers and carrier strips are ideal for identifying large cables, conduit and pipes, either before or after termination.
The K-type cable markers are typically grouped together by sliding either a 7, 12, or 18 way marker carrier strip through the centre of the cable markers.

The marker carrier strip has slotted ends allowing fastening with cable ties or cable strapping to any size cable, conduit, or pipe.
Documentation